THE KEY TO PARENTAL CONTROL
Your child's safety is our top priority!
Make your child's mobile phone device the safest place for parental care.
GOOGLE PLAY
COMING SOON
APP STORE
Check your child's
location in real time
One of the best things about our app is geofence technology, which enables parents to mark safe areas on the map and get notifications when their child leaves these areas
Organize your child's
daily activities
Help your child make the most of their time by organising their whole day effectively. Provide them with challenging and motivating tasks that will stimulate them to keep learning.
Protect your child from
risky internet content
Enhance your child's safety on the Internet and put a stop sign to your worries
SCHEDULE THE USAGE OF APPS
Choose which apps your child can use and when to use those apps. You can even say "my child can use Facebook only on Tuesdays and Fridays from 3PM to 7PM".
KEEP AN EYE ON SMS & CALLS
Be aware of who is texting to your child in order to prevent cyberbullying. Have a real time insight in call history logs and check your child's contact list.
CHECK BATTERY LEVEL
If the battery level on your child's phone is low you will be the first to know that.
LOCK YOUR CHILD'S MOBILE PHONE DEVICE REMOTELY
This feature provides you to to remotely lock childs phone in case of an emergency. Child can unlock the phone only by typing the appropriate password.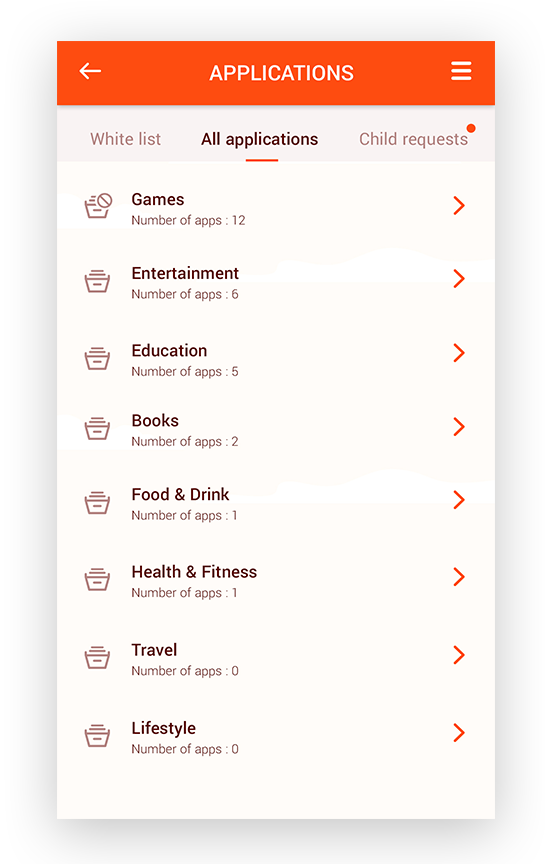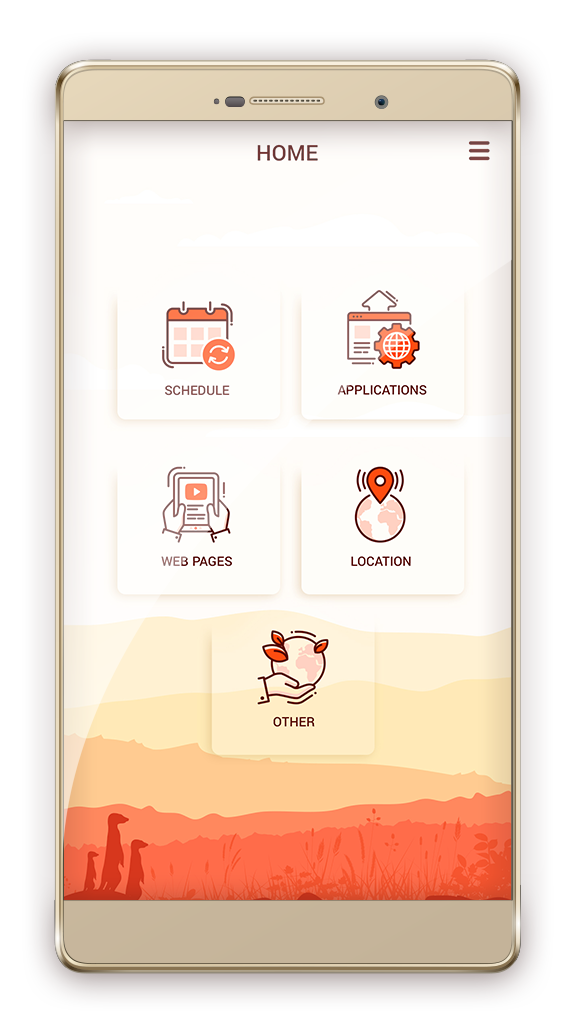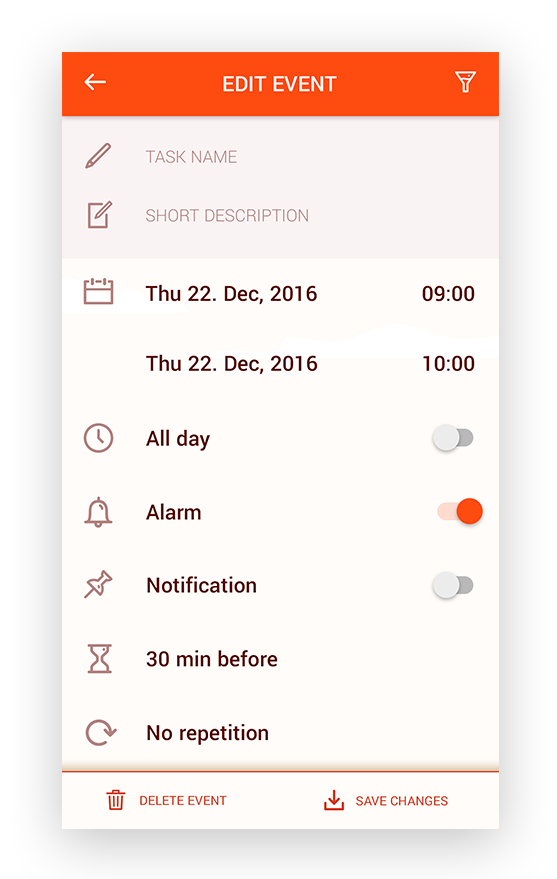 Designed for you and
the safety of your children
GET APP NOW
Available on:

This app works, and works well. We have a 9 year old and this is PERFECT!
Ryan Erickson

I work in IT, so I research alot on software applications. I also get asked frequently to recommend an app or give an opinion on a certain software. I must say that this parental controls program is hands down the most user friendly and efficient that I have come across. It is very easy to install and setup as well as configure. And the features in this version are excellent. As a parent first and IT Engineer second I highly recommend this app. And I am upset that my mobile carrier couldn't have developed this, instead I had to pay them $4.99 for something that didn't do half of what this app does. Kudos to the company and developers. Nice job!
Brent Harknett

So far so good. Set it up on the kid's phone and is working as described. Easy to navigate and to use. One option that I would like to see is for something to limit their phone usage. Not necessarily block an app, but to disable it from a certain time to a certain time. Or turn off data for most app except say this app and a few others. Thank you.
Alex Lui
Previous
Next
Trust your instincts and embrace
a new way of parental care